Dr. Randall Shaffer
Dr. Randall Shaffer graduated from Life Chiropractic College in 1991. Dr. Shaffer, or Dr. "Randy" as his patients like to call him, has had the Fairborn practice since 1995.

He comes from a family of chiropractors, including his father, three uncles, sister, brother-in-law, and cousin. Chiropractic care is not just a job for the family. It is a lifetime passion. Dr. Randy uses a full-spine diversified technique and is also well versed in drop table and activator techniques.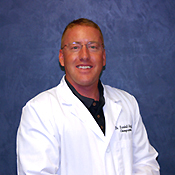 Shawn - Office Manager
Shawn has been part of the Shaffer Chiropractic team since 2004 as a chiropractic assistant and became the office manager in late 2018. She is responsible for billing, business operations, and various other management responsibilities. Her favorite quote is, "Teamwork makes the dream work."

Kelly - Chiropractic Assistant
Kelly has been with Shaffer Chiropractic since 1997 and is a vital part of the practice. She greets patients, sets appointments, therapies, and any other front desk responsibility that arises. Kelly always has a smile, and her energy provides a great atmosphere in the office.
Jess - Chiropractic Assistant
Jess has been with our team since 2020. She started as our front desk assistant and has moved into the secondary office to help with insurance billing, personal injury cases and referrals while still backing the front desk during our busy times. She quickly took on these responsibilities with her prior medical experience as well as her attention to detail.
Lauren - Chiropractic Assistant
Lauren is new to the Shaffer team just starting this past March. She handles front desk responsibilities, therapies and will usually be the first friendly voice you hear when you call in to our office.